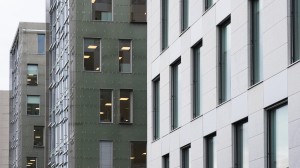 Investor Relations
Gjensidige shall maintain an open dialogue with all stakeholders. We comply with the majority of Oslo Børs Code of Practice for IR of 1 March 2021. We publish quarterly reports in English and annual reports in Norwegian and English.
Gjensidige Forsikring's Capital Markets Day, 22 November 2023
Gjensidige Forsikring (OSE:GJF) hosted a Capital Markets Day in Oslo on 22 November, 2023.
Stock exchange dis­closures
Financial Calendar
Silent period
A silent period starts ahead of financial reporting
Results for Q4 2023
Q4 2023 results are announced at kl 07.00
Webinar on IFRS 9 and 17
Webinar on IFRS 9 and 17 at Gjensidige on 22 November 2022, 09:00, CET including Q&A
Investor Contacts