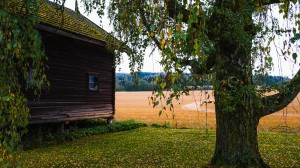 Our history
For 200 years, we have safeguarded life, health and assets for our customers.
It started with the mutual fire insurers. Forty years later, Ole Jacob Broch founded the life insurance company Gjensidige. Broch was a passionate enthusiast, and he shaped the company together with – and for – the customers. This has left its mark on the organisation and our culture. The commitment to the individual customer has contributed to good customer experiences and sound performance for two centuries. This is our history. The power to make changes through different phases of Norwegian society and business and industry forms the basis for our present and future competitiveness.
2021- Purchase of Nem Forsikring in Denmark
NEM Forsikring is a locally rooted insurance company, which cooperates with financial institutions, a chain of estate agents and a trade union.
2017 - Purchase of Mølholm Forsikring A/S in Denmark
Mølholm later became part of Gjensidige, and health insurance for businesses, private and public bodies is now handled under Gjensidige's brand.
2016 - Time passes, Gjensidige endures
In 2016 we celebrated an extraordinary history. Gjensidige was created by and for its customers, and for more than 200 years we have secured life, health and assets. We are well prepared for the next 200.
2010 - Oslo Stock Exchange
Gjensidige Forsikring ASA was listed on Oslo Stock Exchange on 10 December 2010.
2008 - Customer dividend
As the only big insurance company in Norway, we share our profit with our customers. Customer dividend is passed on through the Gjensidige Foundation and was first paid in 2008.
2007 - The Gjensidige Foundation
The Gjensidige Foundation was established in 2007, and it is now the main shareholder in Gjensidige Forsikring ASA.
2006-2007 Aquisition in Nordic and the Baltics
We set up business in Denmark, Sweden and the Baltics, and expanded our services to include a wider range of insurance, banking and financial products.
2005 - Collaboration agreement with DNB
We entered into a collaboration agreement with the bank DNB and become its third biggest shareholder. The agreement was terminated in 2005 and the shares were sold.
1993 - Acquisition of Forenede Forsikring
This acquisition meant a substantial expansion of our activities.
1974 - Gjensidige becomes the name of the company
Samtrygd merged with the motor insurance company Norsk Bilforsikring Gjensidige (NBG). The same year, a collaboration with the life insurance company Gjensidige Liv was entered into. Gjensidige became the joint brand name.
1932 - A symbol of security
We started using the Watchman as our logo along with the slogan 'Time passes – Gjensidige endures'. The Watchman is one of the most recognised logos in Norway, and it is associated with security in the Nordic countries and the Baltics as well. The Watchman has gone through several changes over the years.
1816 - Local fire mutual
In the 19th century, safeguarding values ​​became more important, and people and organizations saw the need to stand together if something were to happen. Up until 1920, a total of 260 fire hydrants were established throughout the country. The vast majority are part of Gjensidige Forsikring today.